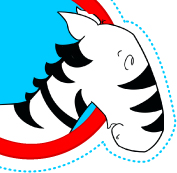 Creatively crafted stories, interactive games and printable resources that help you teach early readers core reading skills. A chore-free reading experience developed to grab the attention and hook even the most reluctant. Read our interactive book Operation: Rescue Lucy, seven chapters bringing humour, suspense and strong messages of friendship to your classroom or home, play the interactive games with the characters from the story, then use the worksheets for extra activities.
All the interactive content on Club Roy is compatible with a very wide range of devices including: iPads, Android tablets, Chromebooks (with and without touch screens), PCs, MACs and interactive whiteboards.
What's included?
Two epic guided reading stories: Tale of a Singing Zebra (9 chapters) and Operation Rescue Lucy (7 chapters), each chapter with before and after reading discussion sheets plus printable certificates. Comes with or without narration (by the author).
120+ interactive games (14 topics over 16 different game themes): developed to support learning of a wide-range of literacy topics (see full list), full screen, no adverts, all compatible with a wide range of devices including tablets, iPads, Chromebooks, interactive whiteboards and more.
More than 700 printables: thoroughly indexed so that you can find what you need quickly. From flashcards and worksheets to bookmarks and a cool 'space' wall display. All in A4 format.
An ideal, different and affordable solution to enhance your school's reading system or for using at home. Great for one on one work… and all for less than the price of one latte per month!
View our comparison chart to see what's different to our free site www.roythezebra.com and become a member.